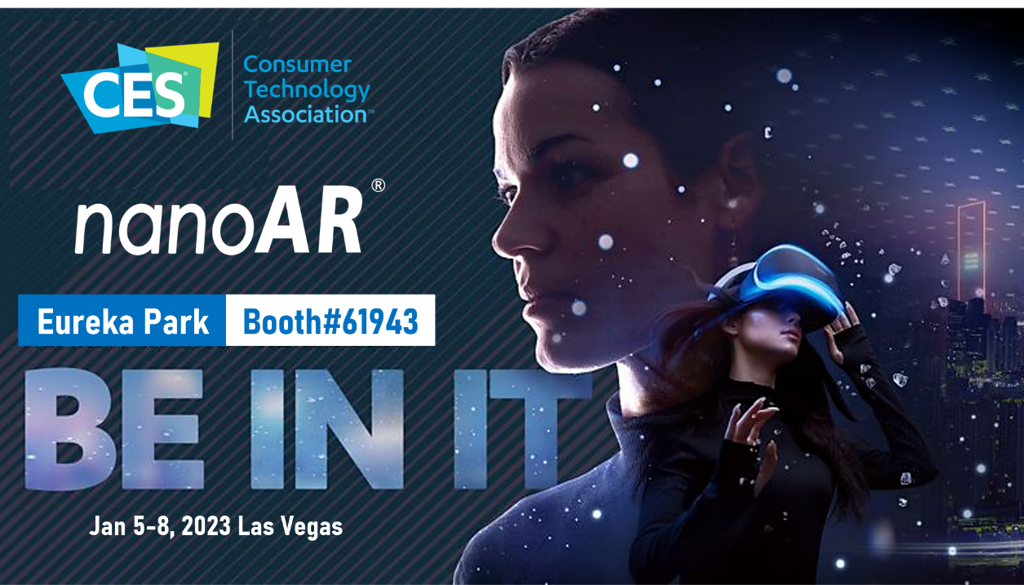 Las Vegas, NV, CES Venetian Expo G, Eureka Park, Booth#61943- Photonic Crystal Co. Ltd., the leading innovator of transparent display announced today
the world's first transparent projection TV —NanoAR® to be showcased on January 5-8 at the upcoming CES 2023 in Las Vegas.


NanoAR® is a proprietary nano-optic material that selectively controls the light from a projector while allow the light from real world passing through.
It turns clear media into full color, full HD displays producing vivid images overlapping with surrounding views. Its applications include commercial digital signage,
automobile smart cockpit, AR-HUD, and Augmented Reality (AR).


The company has partnered with several major car makers to integrate transparent displays into Automobiles for sunroof display and side window display.
Customer will see transparent sunroof display application as early as Q3 2023. "We are proud NanoAR® has become enabling technology for new Automobile displays.
It can be used in sunroof displays, side window display and AR HUDs," said Dr. Yong-Jing, Wang, CTO of Photonic Crystal Co., Ltd.
About Photonic Crystal Co., Ltd.
Photonic Crystal Co., Ltd., based in Santa Clara and Shenzhen with branch offices at Beijing and Shanghai, is a global leader in transparent projection
display that dedicates to changing the world through innovative, immersive HD AR experience.


Video Demonstration Link
https://www.youtube.com/channel/UCvyESf_ydNqs9sEowImXIZQ/about


Contact
To book a VIP demo at CES 2023, Venetian Expo G, Eureka Park, Booth#61943, please contact dennyyu@nanoarvr.com